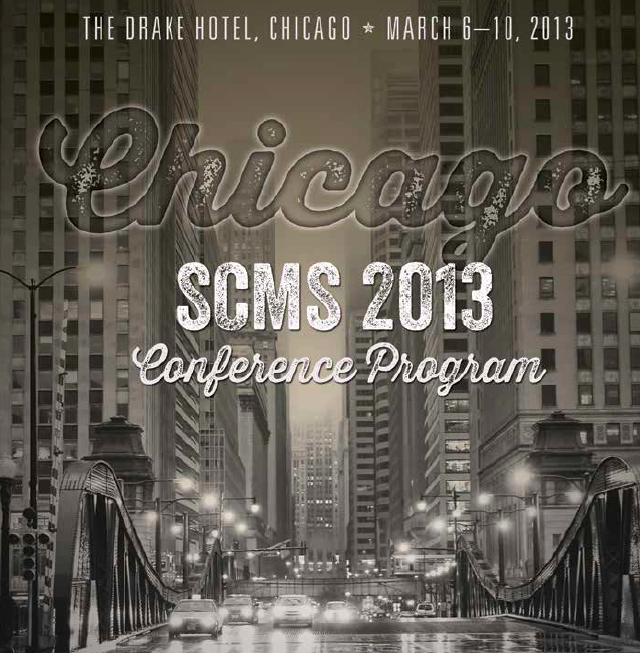 In the next few posts we will be recapping some of the exciting developments for The Media Ecology Project in the year since we held our opening symposium at Dartmouth College. This is the second of five installments focusing on conference presentations about MEP in 2013-2014.
The Society for Cinema and Media Studies conferences have been invaluable to The Media Ecology Project as opportunities for collegial and intellectual exchange. In March of 2013 we provided an overview of MEP and its intended architecture for a workshop entitled "Designing for Open Access."  Little did we expect that a raging Chicago snowstorm would delimit participation during this opening conference session, but Mark Williams was able to Skype in workshop chair Eric Hoyt (University of Wisconsin, Media History Digital Library) as he awaited the morning bus from Madison.  James Steffen (Emory) helped to lead a spirited discussion of open access goals and the work it takes to sustain them.  Hoyt also participated in the May 2013 symposium at Dartmouth, and is a most valued colleague and participant in MEP.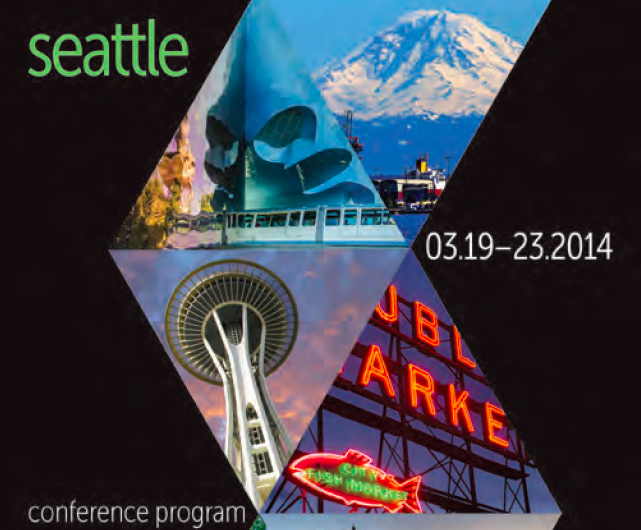 At the 2014 conference in Seattle, MEP was featured in a workshop entitled "The Televisual Archive: New Directions of Research and Access" which allowed us to introduce and promote two of our pilot projects that specifically demonstrate the usefulness of television archives for studying  the history of the 20th century.
Excellent colleagues Mark Cooper (University of South Carolina) and Amelie Hastie (Amherst) discussed insights drawn from their experience in utilizing archives for original primary research.  Especially notable was the participation of two essential resources from the U.S. television archive world: Karen Cariani from the WGBH Archive in Boston and Mark Quigley from the UCLA Film and Television Archive. Cooper had just finished serving as the Acting Director of the Moving Image Research Collection at The University of South Carolina.  The MIRC, WGBH and UCLA Archives are central participating partners in MEP, especially regarding the News pilot project and the pilot devoted to augmenting study of the historic television series In the Life, which assays gay and lesbian life in the U.S.